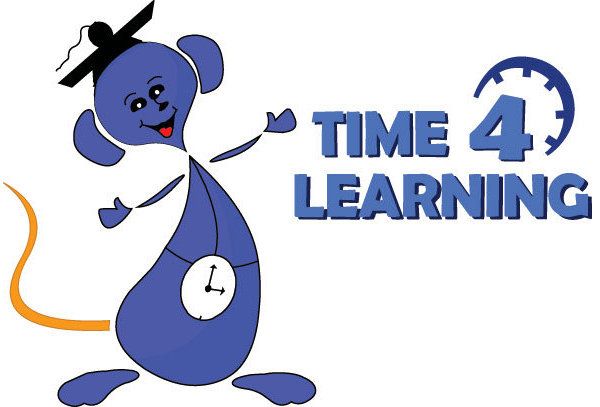 The Product
Time4Learning
is a super fun and highly educational online learning system that we were able to review recently. There is curriculum available for pre-kindergarten students through pre-k and now
High School
! It covers topic such has math, science, language arts, social studies and enrichment for special needs students. It is so adaptable that it can be used in regular school settings, for reinforcement after school or in the summer, or for homeschooling.
We were given a six-month subscription to
Time4Learning
for one student on the level of our choice. We chose 3rd grade which also gave us access to 2nd and 4th grade. I decided to have Eli use the program during the review period.
How We Used the Product
There are so many different subjects that can be utilized in
Time4Learning
, but we decided to focus primarily on Grammar. Grammar has been an area where we have struggled to find a good fit, so I thought it would be interesting to see what an online educational program had to offer.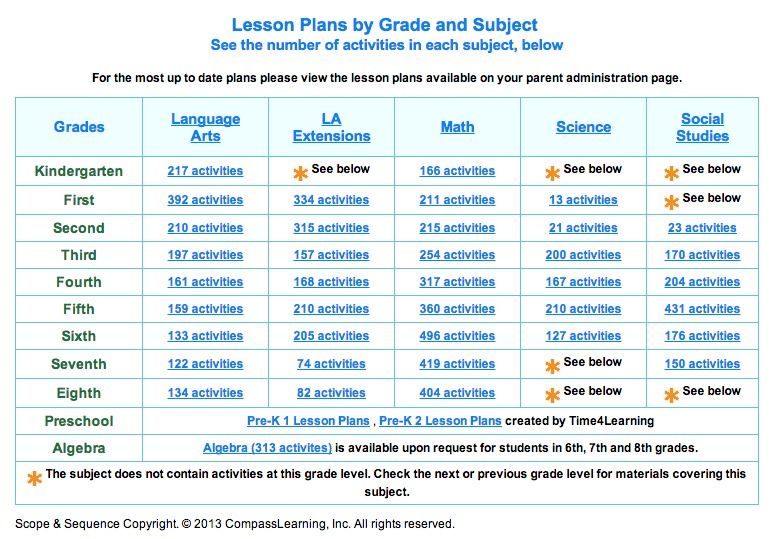 Each morning, Eli would sit down to the computer and quickly log into to the program. Initial registration was extremely simple and his daily log-in was simple, as well. He would click on the "Click to Start" button and then go straight to LA [Language Arts] Extensions. Within LA Extensions were the Grammar lessons. Three clicks and he was ready to start his next lesson.
He learned all about punctuation, parts of speech, sentence types and letter writing. The lessons were informative, yet fun. Although he would start out doing the lessons himself, it was only minutes before Brynne was sitting by his side "helping" him with his lessons. The graphics were so attractive that she just couldn't stay away (or keep herself from actively participating, as you can see in this photo).
We dabbled in lessons in all of the subjects enough to know that they are all as informative and fun as the Grammar lessons were. The multiplication sections were used to enrich our learning of multiplication facts that we are already doing.
Another area where we seem to struggle is in the area of Science. There are so many amazing Science lessons available and, although we didn't have time to complete any of the lessons, we clicked around through the available lessons and tried a few different ones to see what would interest us. We have earmarked some science lessons to complete before our 6 month subscription expires. The ones that caught the kids' eyes were: Scientific Investigations, Light and Sound, and Astronomy. They look so fun and very educational.
What We Thought
This is a very thorough online educational program and probably the most user-friendly and organized program we have used. I am always reluctant to sign up for a subscription based program without knowing something about it. The most I can say, from an informative standpoint, is that there are many, many subjects with lots of excellent lessons that are age-appropriate and interesting. Both of my kids enjoyed them. But, better yet, they learned a lot in a short amount of time.
The lessons themselves are mostly textbook oriented with quizzes. There are also printable worksheets and other games to play.
Their favorite part was going to the Playground after their lessons were complete. This was purely for fun and done outside of our regular school time. But, if you wanted to allow your children a reward to play on it during school hours, you could actually set a timer on it, anywhere from 15 - 59 minutes.
Since my kids both love to be on the computer, I didn't hear the moans and groans when I said it was time for Grammar. You know that sound ... the ones your kids probably do!
I especially liked how Eli knew exactly what lesson he needed to start when he logged on because incomplete sections were surrounded with a yellow circle. He could just click and go.
One thing that I would have liked to have seen on the program was an audio option on every narrative so that Eli could have listened to the lessons (not on reading comprehension, of course). There were times he could not understand what he was reading, so he would struggle with the lesson. I would have to stand over his shoulder and read it to him. Listening to the lesson would have made his independent learning time more valuable. In an online program, that's what I am looking for.
This is a product that I would consider purchasing on a monthly basis. However, the cost of $19.95 is a little high for the amount of time that we would actually use it. We aren't really an online curriculum kind of family, so it just wouldn't be cost efficient for us. However, if you are, it would probably be a good fit. In fact,
Time4Learning
even has complete lesson plans per grade level. The parent wouldn't even have to do any of the work planning out the lessons. Also, if you have a child that needs reinforcement or extra help in a particular subject area, it would be excellent!
The Logistics
The monthly subscription to
Time4Learning
costs $19.95 per month, with an additional $14.95 per month per additional child, for grades pre-k through 8. The
high school program
has a monthly subscription rate of $30 per month.
*****************************
To read other reviews on
Time4Learning
, go to the
Schoolhouse Review Crew
blog.