The kids and I have had the opportunity to review
The Brinkman Adventures Season 2: Episodes 13-24
this past month.
The Brinkman Adventures
is a fun and exciting radio drama show based on real life missionary stories. Season 2 follows the adventures of the Brinkman family through adventures that show them exactly how big their God is.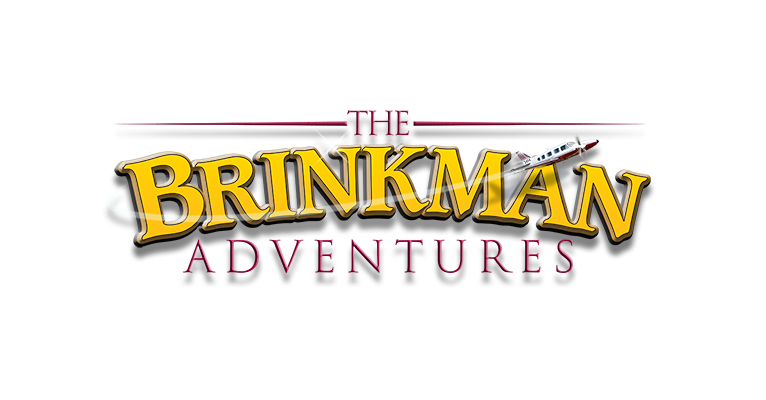 Remember "back in the day" when families would gather around their radio at night to listen to their shows? Other than a couple of small toys, mom's sewing, and dad's cigar, there were no distractions, so the family would be engrossed and completely involved in what they were hearing. And they had to pay attention because there was no pause button, rewind button, or DVR capabilities. Today there are so many things vying for our attention that just sitting together as a family and sharing in a good story rarely happens. Listening to
The Brinkman Adventures
was a unique experience for us.
What We Received
We received a digital download of Episodes 13-24 of Season 2 of
The Brinkman Adventures
. I downloaded it onto my computer and we listened to the episodes on iTunes. The episodes we received were:
Episode 13: The Mystery Ring
Episode 14: Blue Hat and T-Shirt Bible
Episode 15: How Big is Your God 1
Episode 16: How Big is Your God 2
Episode 17: Mexico By Bus
Episode 18: Treehouse Academy
Episode 19: Pirates of Mayan Island
Episode 20: Sapphire Slave 1
Episode 21: Sapphire Slave 2
Episode 22: Hadi's Choice
Episode 23: Castle of Secrets
Episode 24: On the Run
How We Used the Product
In place of our regular Bible lessons each morning, we listened to one of the episodes of The Brinkman Adventures. We would grab our cups of tea and a blanket and snuggle up in the living room to hear about God's work in the lives of the Brinkman family. It was a moving and special way to start our school day and gave us things to talk about throughout the day and week. And as is usually the case with God, there were many opportunities that arose throughout the day and week that corresponded directly to what we had learned in the episodes.
Our Opinion
Overall, I enjoyed the The Brinkman Adventures. The kids … not so much. Eli and Brynne are 8 and 10 years old and they just never seemed to get into the stories. I found myself having to pause the episodes to make sure they were paying attention. I got hit with lots of, "this is kind of boring." I didn't find the stories boring at all. I did feel like the stories were a little obvious and a tad in your face about God's involvement in the adventures of the Brinkmans. All of the stories involved outrageous circumstances where God showed up in a miraculous way. I personally prefer stories that reveal God's glory and love in the ordinary things of life. We are pretty ordinary people. I know that The Brinkman Adventures is like a television show and big stories are what draw the viewer/listener. I just think that my kids couldn't relate to the continuous miraculous stories and didn't feel that the stories were believable and relatable to their little lives. That doesn't mean we didn't talk about the correlation between the big miracles of the Brinkmans and our daily situations. God shows up in small ways and big ways. It's up to us to see Him in the midst of our circumstances, now matter what they are.
I think their lack of enjoyment might also go back to what I had mentioned earlier. There are just so many things vying for the attention of our kids. It was difficult for my kids to just sit still and listen. We do read alouds every single day and that time of day is their absolute favorite. We always have so much fun reading good stories. And I am not one that allows my kids to do anything else while we are reading, no extra toys to play with, etc. That's why I was confused that the kids did not enjoy listening to The Brinkman Adventures.The cd player in our car does not work so we couldn't burn the episodes onto cds and listen to them while driving. I think that might have helped if we were able to listen to them in the confines of the car.
Product Specifics
The Brinkman Adventures
Season 2: Episodes 13-24 are recommended for families of all ages. The physical cd set is available for a suggested donation of $25.00 and the digital download is available for a suggested donation of $17.00. Both can be obtained at
The Brinkman Adventures store
.

To read more reviews of The Brinkman Adventures Season 2: Episodes 13-24, go to the
Schoolhouse Review Crew blog
.