We've used the same highly-acclaimed writing program for the past two years. And I wasn't interested in a change. So, when I was chosen to do a review for
Create Better Writers
, when I requested that I be passed over for this one, I was a little annoyed. I didn't
want
to try something different! And, it's summer break for my high school student. Getting him to do the lessons in the middle of summer was going to be impossible.
So, when I received the e-book materials
How to Write a Paragraph
,
How to Write a Five Paragraph Essay
, and
The Homeschool Writing Action Plan
, I was pleased to quickly realize that I would be able to use the program with my 8 and 7 year olds. The thought had honestly not occurred to me that they would be read to write a cohesive paragraph. They are both entering the 3rd grade this year. Why not joyfully try out a new program with them?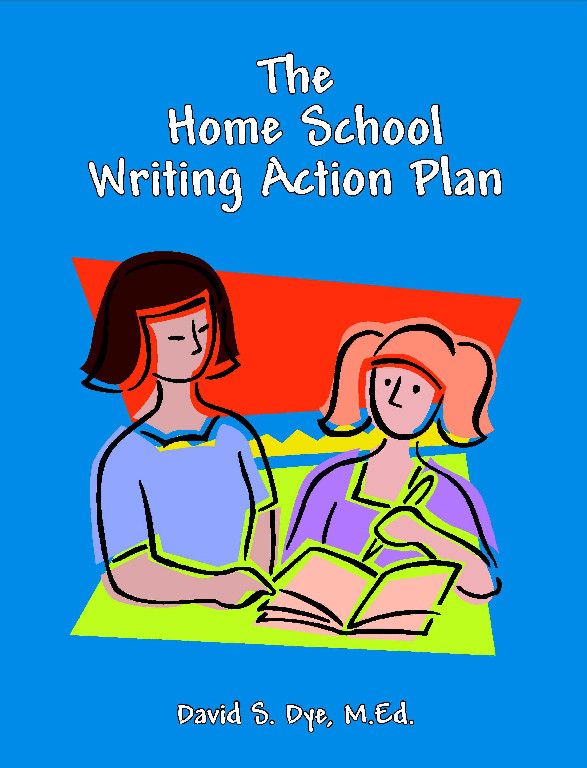 And ultimately I was glad I was chosen.
I decided to just stick to the
How to Write a Paragraph
lessons, since they are both very new writers. Although the program is obviously suited for the classroom,
The Homeschool Writing Action Plan
made planning out the lessons for us at home a snap!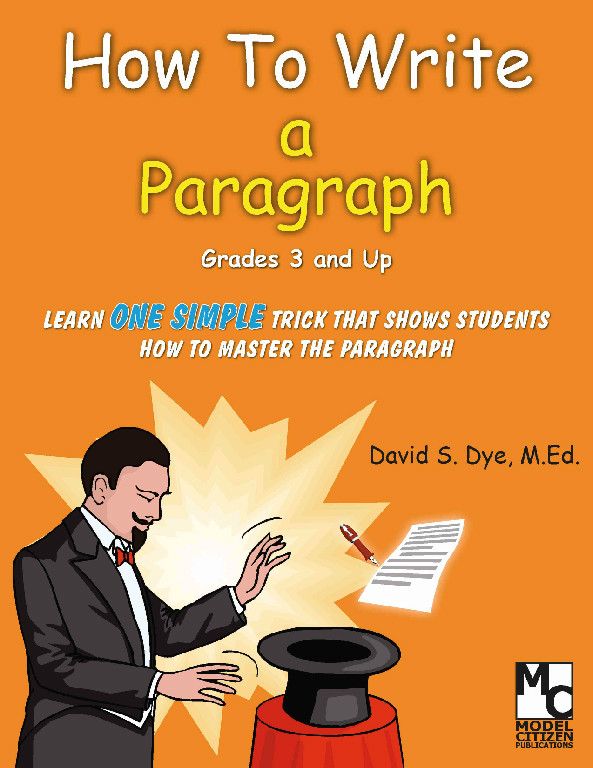 All they really needed to learn was one simple TRICK.
What I liked:
The Writing Plan has separate sections of guidance for those starting the program in the 3rd grade, starting in the 6th grade, and starting in High School.
The Writing Plan is broken up into Steps, including Sentence Building and Vocabulary.
How to Write a Paragraph starts with learning The Basics of: Learning the Five Parts of a Good Paragraph, The Paper Setup, and Writing a Paragraph Together. THEN it covers parts of the paragraph in more detail, including the topic sentence and closing sentence, with lots of practice before the paragraph is "perfected".
The self-pacing of the program.
The low price.
What I didn't like:
I am a paper kind of gal and we received the materials in e-book format. The materials were lengthy and I do not like to read e-books, even if I can open it in iBooks on my iPad. I could have printed it and put it in a binder, but that would have cost more than I wanted to pay in printer ink.
At first I was overwhelmed with all of the material, and it took me some time to sort it out. I think it had more to do with the e-book format than anything. However, after spending a short amount of time reading through the three e-books, I was ready to get started.
The e-books listed above are available for purchase at the
Create Better Writers
website.
How to Write a Paragraph
is $7.95;
How to Write a Five Paragraph Essay
is $17,95; and
The Homeschool Writing Action Plan
is $15.95.
To see what other Reviewers thought of Create Better Writers, you can go
HERE
.
{Disclaimer: As a member of the Schoolhouse Review Crew, I was provided this product free in exchange for my honest review. All thoughts and opinions are my own.}