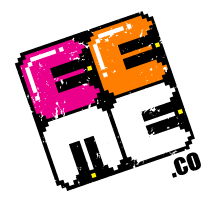 I've said it once and I'll say it again. Science and me do not get along very well. Since I am more language arts and history bent, math and science seem like such a chore. I can trudge through math with a good and consistent program. But, I have a really hard time sticking with any science program unless it has to do with birds or gardening, because those are things I enjoy. So I am always thankful for a science product review. This time it was
Project Genius Light
by
EEME
.
Just because I don't enjoy science doesn't mean my kids don't. In fact, they love science and are always so excited when I haul out the materials for a science experiment. When I told them they were going to get to do an electrical project, they were very enthusiastic! And the real exciting part was that I told them that it was a project they would get to do with their daddy! It was a win-win for all of us because Rick LOVES science. So, I got to sit and watch and take pictures as they did the project together.
EEME's monthly hands-on project kits teach kids about electronics. Each project kit is paired with online curricula to not only teach kids how to assemble projects like lights, buzzers, and more, but to also teach them how the electronics works. ~ from EEME.
What does this mean? It's means you order a kit. Once you receive the kit (that contains EVERYTHING you need), you then log onto the provided link and watch the video provided. It takes takes you step-by-step through the process to complete the kit.
We received our Project Genius Light kit and logged onto the provided website to watch the video. They would watch a portion of the video, pause it, recreate what they had seen. Then they would move on. At the end, the project turned out exactly the way the instructions said they would. And the kids were amazed at the results!
You can purchase a five-month subscription to EEME. With that you receive:
a different kit each month containing all of the materials needed.
a link for you to follow for online instructions for how to construct the project.
quizzes to help reinforce learning.
The 5-month subscription costs $18.95 per month. For a limited time you can receive a FREE Baseboard add-on and FREE shipping.
Sign up for FREE at http://eeme.co to preview EEME's video curricula. If you think EEME is the right fit for your family, email dad@eeme.co for the latest promotional offer towards their monthly subscription. Just let them know you came from my blog.
How did we like the Project Genius Light project from EEME? It was really awesome! It took about an hour to complete the entire project and we did it all at once. I will say that my kids, ages 9 and 8 were wearing down by the end of it and we had to encourage them to keep going. Perhaps we should have broken it down into smaller chunks. But, once the project was complete, they were very excited that it WORKED! (Because, honestly, very few of our science projects and experiments seem to work out as we hope.) I am not sure we would spend as much as $18.95 per month on the kits, but should we ever decide that we want to do more electronics work, I would certainly look into purchasing the subscription. We know that the projects will work and that the kids will learn a lot.
The EEME projects are recommended for children ages 7-12.
To read other reviews for Project Genius Light by EEME, visit the
Schoolhouse Review Crew blog
.

*************************